Now there is the ingenious plugin "VPN Config Wechsler", which the user seidy has created and will continue to support.
What makes the plugin:
– The VPN configs previously created on the hard drive are changed to the etc / openvpn folder at the push of a button.
– It also shows the IP address assigned now.
– The remaining VPN start and stop functions can also be regulated.
Preparations:
– On your hard drive / usb stick / network disk or whatever you create the folder vpn (path media / hdd / vpn)
– In the folder vpn create your additional folder with the data of your VPN server
– Example folder: VPNSchweiz with the contents ch7.conf and auth.txt
– If you want to have the folder elsewhere, you can also change the path in the plugin with the green button.
The installation should be clear.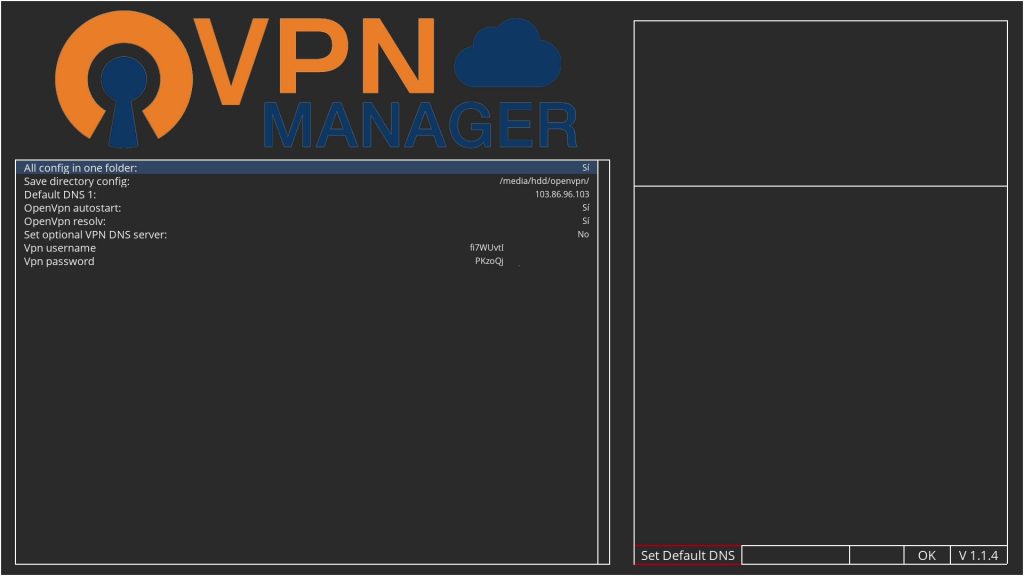 VPN Changer 1.2.9
Update:
-New version with some improvements
-bug fix