OSCam 11.529–emu-r796
ALL Images mips – arm
[dvbapi] Moved #define's to header file and made a few cosmetic changes
– The CA PMT list management defined values are updated with proper info from the corresponding standard, ins tead of using OpenPLi's poor explanatory text.
[dvbapi] Moved parsing of CA descriptor to a separate function
– This is necessary for the upcoming changes.
[dvbapi] Moved reading of priority entries in separate functions
[dvbapi] When parsing PAT, save found PMT pid in the demuxer
– This way we can later start the PMT filter without explicitly passing the PMT pid.
[dvbapi] Changes to a couple of log messages
[dvbapi] Changed variable name (cosmetic)
– dvbapi_parse_capmt() returns the demux_id, not the pmt_pid, so use a proper variable name.
+ disablecrccws_hardcoded_for_Sky_and_Dorcel.patch by Pehedima
– 098C , 09C4 , 098D , 0500:050F00
Added new tandberg keys * #42.0E
**************************************
OSCAM for DM900, DM920, DM520,DM525, DM820, DM7080 (DEB)
OOZOON, DREAM ELITE, NEWNIGMA2, GEMINI, Merlin5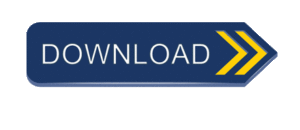 OSCAM for vuplus zero 4K/ solo 4k/ultimo 4k/uno 4k, mutant hd51/52, AX 51/52, Xtrend, ET11000/120000, Spycat 4K, Edision 4k, Octagon 4k​, DM900, DM920, Vu+ solo, Uno, Duo, Ultimo, Zero  (IPK)
OpenATV, BlackHole, OpenBH, OpenLD, OpenPLi, OpenHDF, OpenVix, VTI, SatDreamGr, OpenDroid…